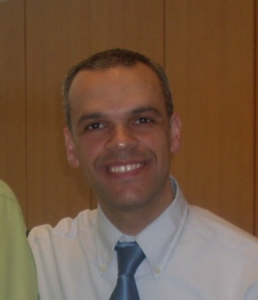 General information
List of 10 selected publications within last 5 years
1. Combination of the MEK inhibitor pimasertib with BTK or PI3K-delta inhibitors is active in pre-clinical models of aggressive lymphomas. Gaudio E, Tarantelli C, et al.

Ann Oncol. 2016 Mar 8. pii: mdw131.

http://www.ncbi.nlm.nih.gov/pubmed/26961147
2. A novel atypical retinoid ST5589 down-regulates Aurora Kinase A and has anti-tumour activity in lymphoma pre-clinical models. Bernasconi E, Gaudio E, et al.

Br J Haematol. 2015 Aug 3. doi: 10.1111/bjh.13595.

http://www.ncbi.nlm.nih.gov/pubmed/26235926
3. The BET Bromodomain Inhibitor OTX015 Affects Pathogenetic Pathways in Preclinical B-cell Tumor Models and Synergizes with Targeted Drugs. Boi M*, Gaudio E*, et al.

Clin Cancer Res. 2015 Apr 1;21(7):1628-38. doi: 10.1158/1078-0432.CCR-14-1561. Epub 2015 Jan 26. PMID: 25623213

http://www.ncbi.nlm.nih.gov/pubmed/25623213
4. Novel HDAC inhibitors exhibit pre-clinical efficacy in lymphoma models and point to the importance of CDKN1A expression levels in mediating their anti-tumor response. Mensah AA, Kwee I, Gaudio E, et al. Oncotarget. 2015 Mar 10;6(7):5059-71.

http://www.ncbi.nlm.nih.gov/pubmed/25671298
5. Heat shock protein 70 regulates Tcl1 expression in leukemia and lymphomas.

http://www.ncbi.nlm.nih.gov/pubmed/23160471
6. Fhit delocalizes annexin a4 from plasma membrane to cytosol and sensitizes lung cancer cells to paclitaxel. Gaudio E, et al. PLoS One. 2013 Nov 6;8(11):e78610. doi: 10.1371/journal.pone.0078610.

http://www.ncbi.nlm.nih.gov/pubmed/24223161
7. Isolation and functional characterization of peptide agonists of PTPRJ, a tyrosine phosphatase receptor endowed with tumor suppressor activity. Paduano F, Dattilo V, Narciso D, Bilotta A, Gaudio E, et al. FEBS J. 2013 Jan;280(2):401-12. doi: 10.1111/j.1742-4658.2012.08624.x. Epub 2012 May 30.

http://www.ncbi.nlm.nih.gov/pubmed/22759068
8. MicroRNAs bind to Toll-like receptors to induce prometastatic inflammatory response. Fabbri M, Paone A, Calore F, Galli R, Gaudio E, et al. Proc Natl Acad Sci U S A. 2012 Jul 31;109(31):E2110-6. doi: 10.1073/pnas.1209414109. Epub 2012 Jul 2.

http://www.ncbi.nlm.nih.gov/pubmed/22753494
9. miRNA signatures associate with pathogenesis and progression of osteosarcoma. Jones KB, Salah Z, Del Mare S, Galasso M, Gaudio E, et al. Cancer Res. 2012 Apr 1;72(7):1865-77. doi: 10.1158/0008-5472.CAN-11-2663. Epub 2012 Feb 20.

http://www.ncbi.nlm.nih.gov/pubmed/22350417
10. Tcl1 interacts with Atm and enhances NF-κB activation in hematologic malignancies. Gaudio E, et al. Blood. 2012 Jan 5;119(1):180-7. doi: 10.1182/blood-2011-08-374561. Epub 2011 Nov 7.

http://www.ncbi.nlm.nih.gov/pubmed/22065599
Main skills and expertise (up to 5)
1. Basic medicine: drug discovery (mass spectrometry)
2. Protein-protein interaction
3. In vitro and in vivo evaluation of new anti-lymphoma agents
4.
5.
Main equipment/facilities available in the participants' lab (up to 5)
Short personal activity proposal for the COST Action CA15135 (max 1000 characters)
According with the WG2 ("Selection of biological targets and assessment of biological data"), we propose a proteomic approach based on mass spectrometry to find new targets of therapy. Also, we propose two new targets of therapy (WG2-T1), which are TCL1 and Annexin A4, respectively involved in lymphoma development and drug resistance to paclitaxel in lung cancer cells. Their role in human disease is well known for TCL1 and emerging for Annexin A4. Unfortunately are not available crystal structures in presence of ligands complexed into their binding pockets.

In overall, to define the role of a target protein as oncogene or tumor suppressor in our cancer models, we induce its restoration or down-regulation and we evaluate the consequent biological outcomes. Moreover, the response to chemical agents (drugs) is evaluated in vitro (proliferation and apoptosis assays; physical interaction of the target with its partner by western blotting) and in vivo (xenograft mouse models and drug treatments) (WG2-T3).
Work Group preference: score from 1 (preferred) to 4 (not preferred)
| | |
| --- | --- |
| Work Group of the CA15135 COST Action | Score |
| WG1: Development of new chemical entities | 2 |
| WG2: Selection of biological targets and assessment of biological data | 1 |
| WG3: Development of chemical databases | 4 |
| WG4: Development of Computational methods for multiple ligand design and discovery | 3 |